Asalaam Alaykum,
Thank you for visiting the MC Youth page. Below you'll find information on youth activities that  take place throughout the year. Updates to youth activities at  the annual conference will be updated as the date approaches. Please keep checking back as we update the content on this page. You can always email us at youth@muslimcongress.org for information.
Muharram 1438 Poetry Competition:
Bismillah
Asalaamu Alaykum brothers and sisters
The winners for the Muharram 1438 Poetry Competition have been chosen. Thank you for waiting patiently. Mashah'Allah this year we had over 30 participants send in their poems, but there can only be 3 winners. We encourage all to continue writing in the name of the Ahlul Bayt (as) and spread the message of Islam.
We send our thanks to Sr. Husnaa Hashim and Br. Yusuf Abdul Mateen for taking time out of their busy schedule to read and judge all the poems.
Listen below are the winners. If you have any questions please e-mail: youth@muslimcongress.org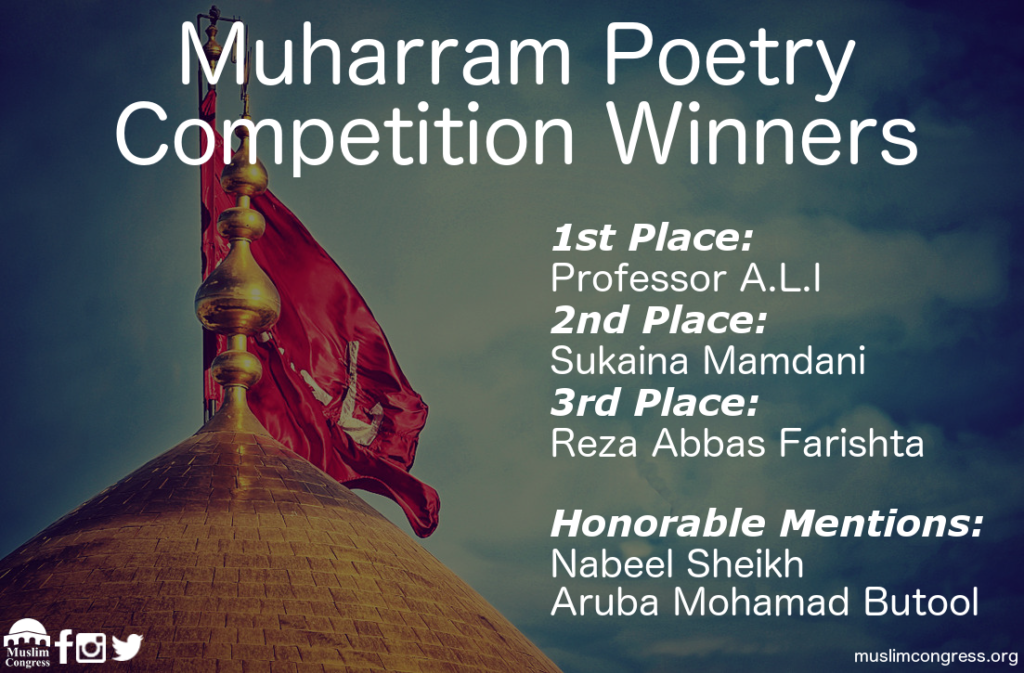 Volunteering:
Interested in volunteering at the conference and getting community service hours for it? Or working on a project throughout the year with MC? Email us at youth@muslimcongress.org