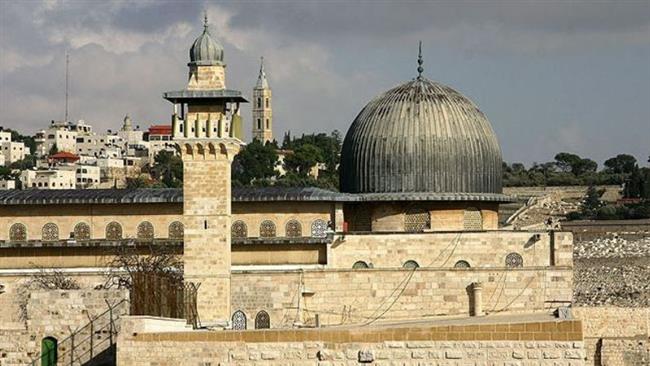 Al-Quds means Jerusalem in Arabic. It is one of the holiest sites for Islam. It houses one of the four greatest mosques of Islam in the world, called al-Masjid al-Aqsa, which has the faded green dome.
Imam Rahil (r) announced the last Friday of the holy month of Ramadhan to be the Day of al-Quds. This is to raise awareness and denounce the occupation of the great al-Aqsa mosque and the Muslim holy land by the Zionists. Islam teaches us to respect our Jewish and Christian neighbors and to treat our neighbors with morality.
Islam teaches us to condemn oppression of all forms against the innocent people regardless of their faith Whether there is a Jew being oppressed or a Christian or a Muslim, we must denounce the oppressor and support the oppressed.
We commemorate Yaum ul-Quds and stand in support of the al-Aqsa mosque and in solidarity with the innocent civilians of the occupied Palestine and all the rest of the oppressed people of the world.
Cities holding Al-Quds Day demonstration are as follows.
In United States:
New York 4:30-7:00 5 Times Square (Corner of 42nd St. & 7th Ave)
Houston 3:30-5:30 Westheimer & Oak St
Chicago 4:39-6:30 500 W Madison St, Ogilvie Train Station
Dallas 1:30-4:30 411 Elm Street, Dallas
Detroit 4:00-6:00 Detroit Henry Centennial Library
Boston 4:00-6:00 Copley Square, Downtown
Atlanta 4:00-5:30 CNN Center
Sacramento 4:30-6:30 16th St & J St, Downtown Sacramento
Los Angeles 5:00-7:00 Holt Ave & Garey Ave, Pomona
Seattle 4:00-6:00 4th St & Pine St, Downtown
Orlando 6:00-8:00 Lake Eola Park
Portland 4:00-5:30 Pioneer Courthouse Square
Salt Lake City 6:00-8:00 Public Safety Building, 475 S. 300 E
Durham 6:00-8:00 Gregson & Main St, Durham
San Francisco 3:30-5:00 Stevens Creek & Winchester, San Jose
Washington D.C. 3:00-6:00 DuPont Circle
Tampa 5:30-7:00 56th St & E Fowler Ave, Tampa
In Canada:
Toronto Sat 3:00 Queens Park
Calgary 5:00-6:30 City Hall